Last year I went fishing with Salvador Dali. He was using a dotted line. He caught every other fish.

—Steven Wright
PatternAgents has just released a new MinnowBoard Lure (expansion board pattern) for the Intel MinnowBoard project. The "Hula Poppy" lure supports the Peripheral Module (Pmod) expansion board form factor, and allows for the use of the dozens of Peripheral Module (Pmod) boards available form Digilent Inc, Maxim, PatternAgents, and many others. Peripheral Modules are available for Wi-Fi, BlueTooth, SDCard, RS-232, RS-485, CAN-Bus, LCD display, ADC controllers, DAC controllers, Digital Potentiometers and much more. Now all of these can be quickly and easily plugged in to the Intel MinnowBoard.
We've been interested in high performance, small form factor platforms for a while now, especially those that can run Linux. The MinnowBoard is very high performance single board computer (SBC) using a 1Ghz Intel Atom processor, but unlike most SBC's it has the General Purpose I/O (GPIO) expansion connections needed to expand the system using low cost peripherals. The MinnowBoard runs the Angstrom Linux Distribution (as well as Debian) and is compatible with the Yocto project.
So here at PatternAgents, we thought that it would be great idea to show people how to use our new "Boards" library for Eagle, which includes MinnowBoard Lure boards, as well as other small form factor boards, like the Arduino. Using our "Boards" library as well as our "Interface" library (which includes Pmods, Uext and other interfaces) we created the Hula Poppy board design, to give MinnowBoard users access to the wide variety of existing Peripheral Modules (Pmods). The new "Hula Poppy" from PatternAgents will let you access different Pmods types that can be connected using the MinnowBoard's native I2C, SPI, UART, GPIO, or SDIO interfaces.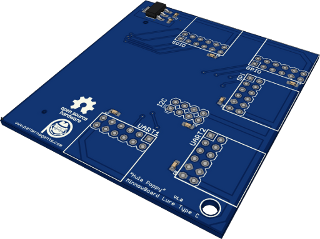 The Peripheral Modules (Pmod) standard was developed by Digilent Inc., and anyone can use it as long as they adhere to the Digilent Licensing Agreement.
There are already a great number of Peripheral Modules (Pmods) available, such as this selection of boards from Maxim. Maxim is using the Pmod standard for demonstration and evalution modules for their new products, making them very simple to adopt and evaluate.

Digilent Inc., was the creator of the Pmod standard, and they originally intended them to be used to expand their FPGA boards, and robotic controllers in a simple, user friendly way. Digilent has a great variety of existing Peripheral Modules available for Wi-Fi, BlueTooth, SDCard, RS-232, RS-485, CAN-Bus, LCD display, ADC controllers, DAC controllers, Digital Potentiometers and much more. Below are a few examples, like a
GPS receiver :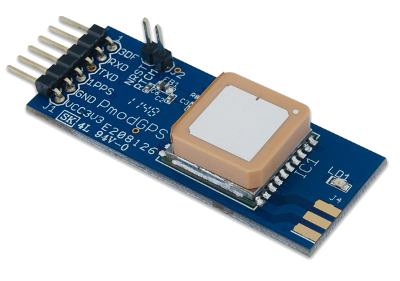 Or a
Zigbee RF Module :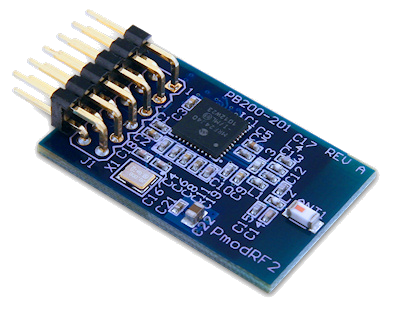 or Stepper Motor and
H-Bridge Controllers :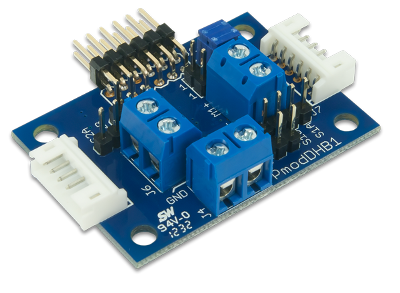 And we even support the High Speed MinnowBoard SDIO port, for SDCard and
SDIO peripherals :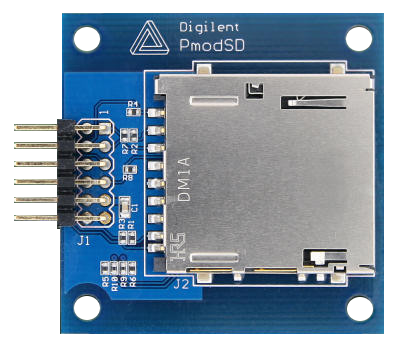 The PatternAgents "Hula Poppy" lure supports all these and much more, and it is a completely Open Source Hardware project. You can download the PCB gerber files from our Github Repo (listed below), and you can order you own Printed Circuit boards from OSHpark. The project was designed to be easily hand-soldered. We are also starting talks with a contract manufacturer to bring you fully assembled boards as well.
PatternAgents Eagle CAD Libraries - Files and Documentation
Hula_Poppy by PatternAgents, LLC is available and licensed under a Creative Commons Attribution-ShareAlike 4.0 International License.

The MinnowBoard on Google+
About PatternAgents
PatternAgents provides community and commerce for electronics designers, helping them to collaborate using shared patterns, practices, and resources; connect with others in the industry, conceptualize and create new ideas, commercialize their designs, and keep up on the latest technologies and concepts.